HOW INCLUSIVE
IS YOUR NIGHT OUT? (COPY)
The power of live music has the ability to bring everyone together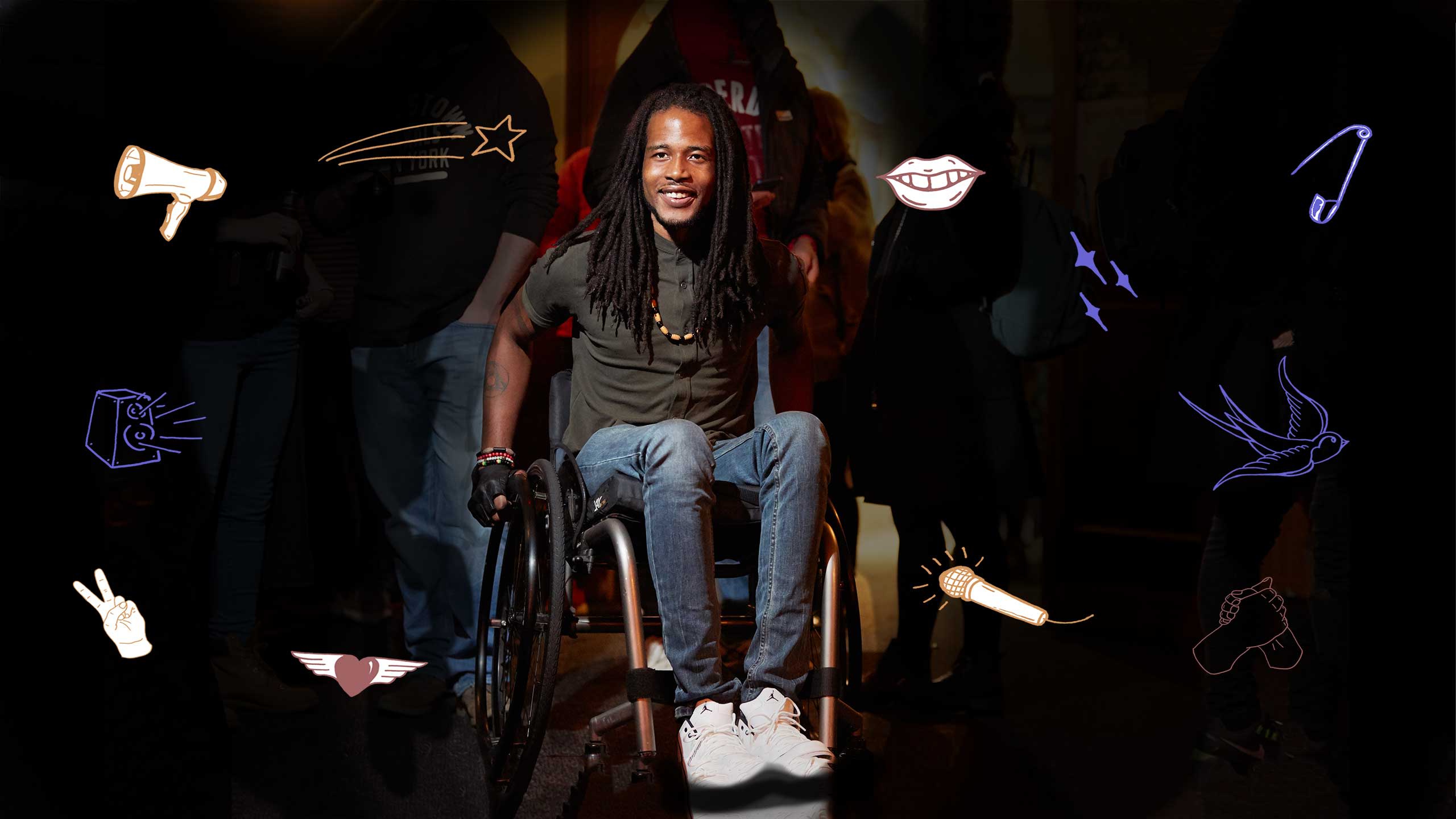 HOW INCLUSIVE
IS YOUR NIGHT OUT?
THE POWER OF LIVE MUSIC HAS THE ABILITY TO BRING EVERYONE TOGETHER
MUSIC-LOVER Will Ogden went to see Baxter Dury live a few nights ago, and he is still buzzing from the experience.
Will is profoundly deaf.
It wasn't just the music or the performance that left Will in awe – although both were pretty spectacular, he says.
It was the fact that right alongside the band was a sign language interpreter relaying lyrics and between-song chat to the audience.
"It can feel like you're only getting half an experience," the 27-year-old academic co-ordinator says. "You miss out on defining moments. I was pretty emotional by the end."
A cochlear implant gives Will some hearing ability but, at gigs, lyrics and talk from the stage are impossible to focus in on.

So, when Dury – son of Ian – had the interpreter, not just to the side of stage or on a separate raised platform, but right there amid the action, it felt special.
"It was like he was saying he was proud to have deaf people as fans," says Will. "He valued us and wanted us to be part of the gig. And everyone else there loved it, too. 
"They were filming what was happening because doing sign language at the speed of song is a talent. It added to the whole event. It was brilliant."
PEOPLE with disabilities – including deafness and physical impairments – make up an increasing proportion of live music audiences.
These revellers are going to gigs – as well, as pubs, clubs and other night-time events – in numbers not seen in previous generations.
One estimate suggests that some 10 per cent of all live music attendees in the UK are deaf or have disabilities. That's about 3.3 million people a year in total, which pumps tens of millions of pounds into the leisure economy.
Yet, the experience is not always as positive as the one Will enjoyed.

Venues, promotors, staff and even bands themselves all too often overlook the needs of those with impairments. Seventy-three per cent of music-lovers say they have felt discriminated against in such circumstances, according to a survey by Attitude Is Everything, a charity which works towards improving access to live music.
One band Will saw recently – British, famous, supposedly good guys – refused a request to have a (paid for) interpreter alongside them. 
"I don't know if they thought it would detract from their performance or they just think having deaf fans isn't cool," he says. 
"But it's a pretty horrible feeling to know they're not open-minded enough to want to help. Safe to say, I didn't bother with the gig."
For people with physical impairments, meanwhile, even getting into venues can be difficult.
Stair-only access can exclude those in wheelchairs; while toilets can come with a range of difficulties from being on separate levels to simply not having the required room.
Uneven floors and non-existent seating areas can add to the complex logistics of being a music fan with disabilities. So, too, do websites which don't give information about accessibility in the first place.
"Occasionally, you get the feeling a venue just doesn't really want you there," says Ekow Otoo, who uses a wheelchair after being diagnosed with multiple sclerosis while in his teens.
"No-one's asking for thousands of pounds to be spent installing lifts at old underground venues – although, if that can be done, great – but it's easily-done things like making sure there's a clear route to the bathroom. When those little things don't happen, it's pretty demoralising. It's pretty hurtful."
THE good news is things are improving.
A variety of charities and organisations are pushing for greater night-time parity – backed by government legislation like the 2010 Equality Act – while venues and bands themselves increasingly understand the importance of inclusivity.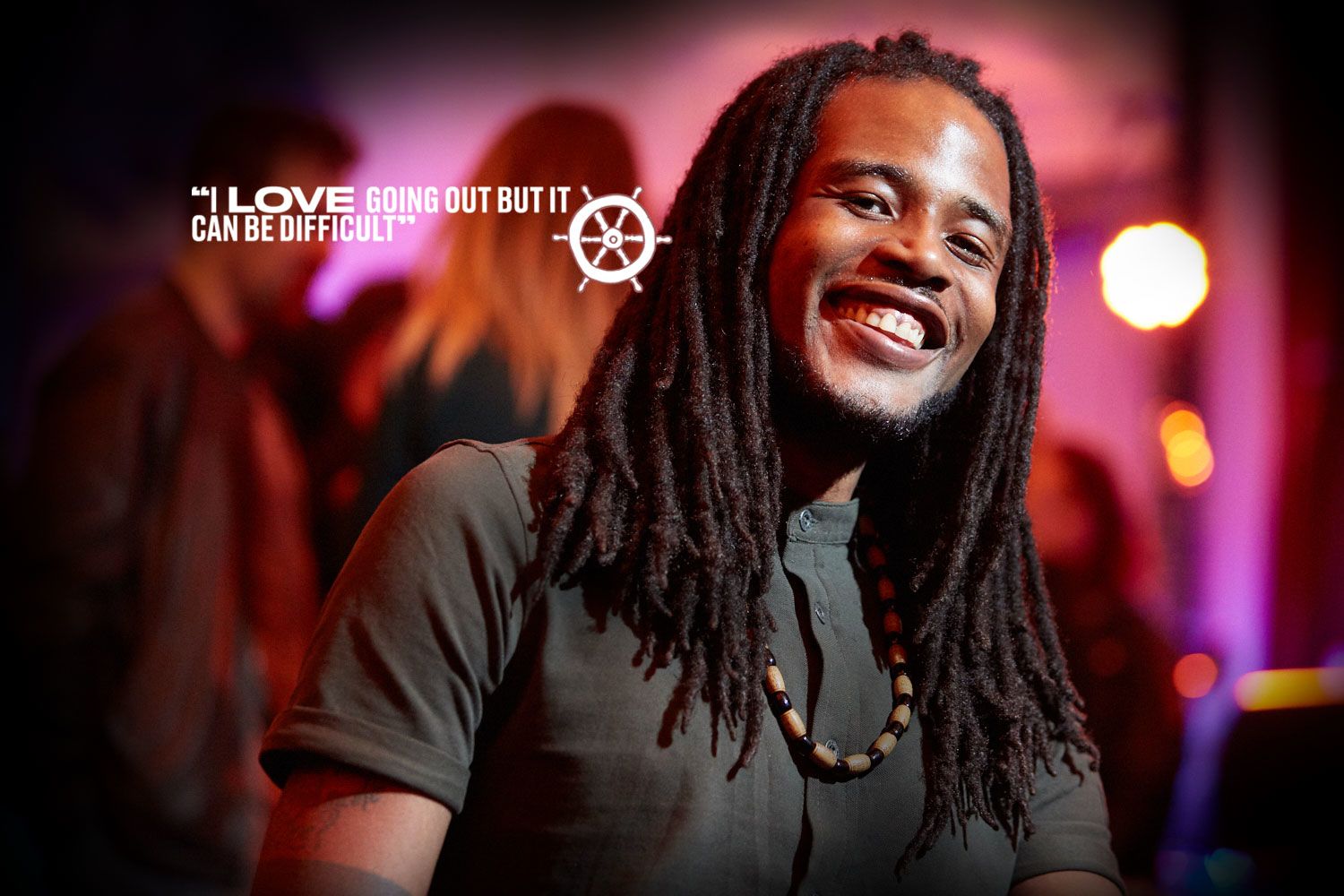 Just as importantly, perhaps, deaf people and those with disabilities are growing more confident in demanding basic consideration. Crucially, too, other night time revellers are increasingly becoming allies.
"Among the wider public there is an understanding that not accommodating people with impairments is not only illegal and discriminatory, it's just morally and socially wrong," says Jacob Adams, head of research and campaigns with Attitude Is Everything. "People are seeing it for what it is: unacceptable."
More and more venues – including the Warehouse Project in Manchester and the Shepherd's Bush Empire, in London – are placing vital accessibility information online as standard.
Assistance ramps, raised viewing areas for those in seats and companion tickets are all becoming the norm among the enlightened. Staff training increasingly covers how to be inclusive.
"These are all relatively small things – especially putting information online – but they make a huge difference," says Jacob. "They mean that more people can enjoy the sort of night time experience many of us take for granted."
Major bands have often led by example. Biffy Clyro dedicated a section of their tour to fans with disabilities, while Ed Sheeran had a separate section of his website including accessibility information for his tours.
For deaf people, meanwhile, a service called Performance Interpreting allows music-lovers to book qualified sign language users for specific shows. The service then arranges with the venue and/or artist for the interpreter to take a position on stage – or on a raised platform – throughout the performance.
Occasionally (and mystifyingly) some venues or artists still refuse this – and, in doing so, put themselves in danger of breaking equality legislation – but, increasingly, as with Baxter Dury, they embrace inclusivity.
"It's a wonderful service," says Will. "But in an ideal world, all venues or artists would automatically have interpreters for every show – without them needing to be requested. They would just be part of the crew, like a sound man."
The extra cost on a band, he says, would be offset "by the fact you open up your music to a whole new fan base". This is key, reckons Ekow again.
"I love going out but it can be difficult," the 27-year-old actor says. "If a venue can make those difficulties a little easier, I will come and spend my money there."
In short, increasing access to venues is not just a legal and moral requirement, it actually makes economic sense.
"Absolutely," says Jacob Adams. "By making venues more inclusive, you generate a far bigger fan base. That's just basic arithmetic. It's a win-win.
"There are lots of brilliant things being done but we now want to see those improvements to go further. Because it's simple: the more deaf people and people with disabilities we have enjoying the night time economy, the more brilliant and vibrant it becomes for everyone."