THE THINGS YOU LEARN BEING A DEAF MUSIC ARTIST
SIGNKID HAS BEEN MAKING WAVES ON
THE FESTIVAL CIRCUIT THIS SUMMER
A deaf musician? It sounds almost impossible. How can you go about creating music without even being able to hear it? But then I remember that Beethoven himself was deaf, and he certainly seemed to do alright.
My name's Kevin Walker, and I go by the stage name Signkid. I create music and perform 'sign song' to crowds across the U.K. I'm also deaf.
I lost my hearing when I contracted meningitis at the age of three, but despite my disability, music has become a massive part of my life.
My first memories of music revolve around my family. I remember watching my older brother imitating the dance moves from a Michael Jackson music video on the television. I couldn't quite make out the lyrics, but I could follow the beat via my brother's movements. This obsession with music stayed with me throughout my childhood but it wasn't until around 2012, when I was studying media at college, that I decided to have a go at making my own beats. The genres I work in are heavily influenced by those early years of watching music videos in the living room with my siblings. From hip-hop to R&B, my music is inspired by the greats such as Tupac, as well as modern independent artists such as Stormzy and Chance The Rapper.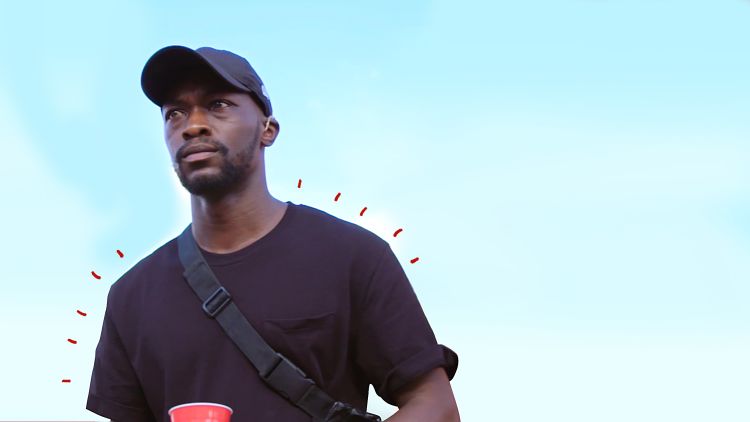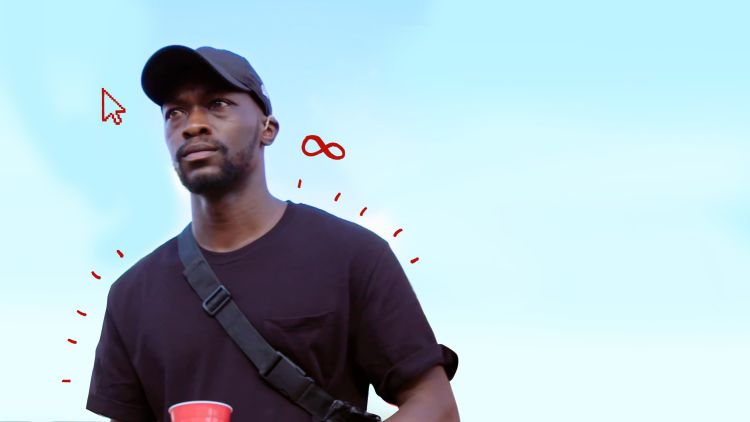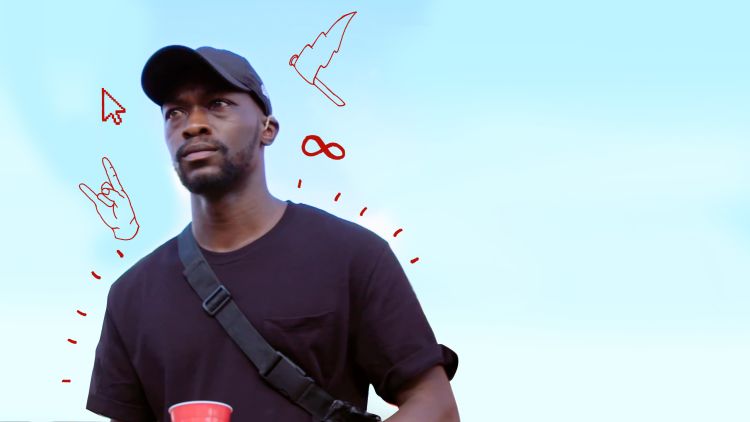 "when there's big speakers you can physically feel the beat through your body."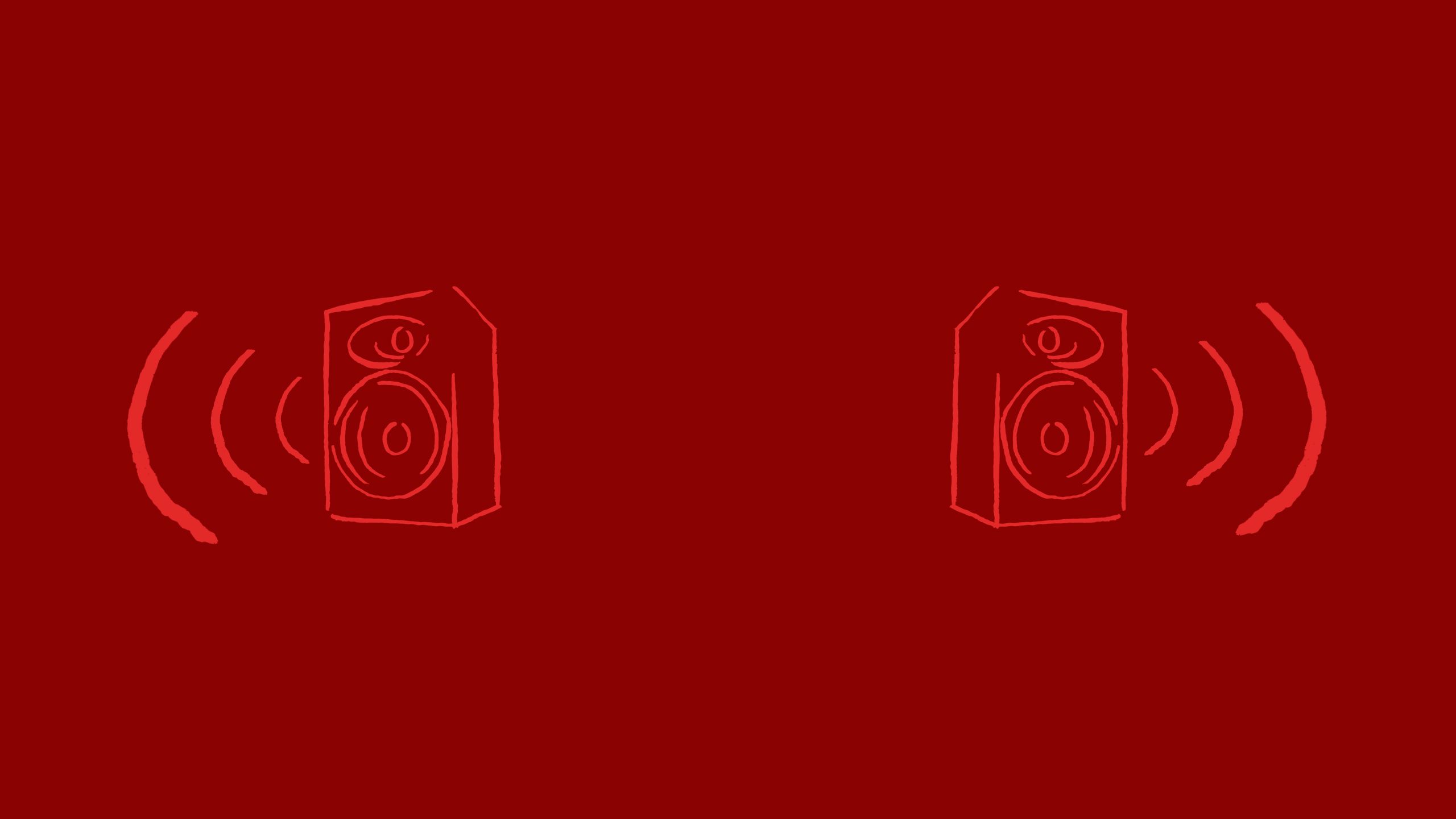 When it comes to making music, modern technology is something that makes my life a lot easier. I'm profoundly deaf in my right ear but luckily I can pick up a little sound from my left ear thanks to my hearing aid. But you don't need to necessarily be able to hear music to create it.  For example, when you go to a festival and there are big speakers, you can physically feel the beat through your body. It's this idea of feeling the music rather than solely hearing it that helps me create my own tracks.
My writing process normally starts at home. I try to create tracks that are inspired by my life and my unique experiences. I'll pen the lyrics and work out an interesting tune on my own before taking it over to the studio and working with my producer and other artists to bring the beat to life.
Along with my writing, I also work as a 'sign song' performer. Sign song is where a performer uses sign language to interpret the lyrics of a song in real-time for deaf audience members. There's a lot of deaf people that love live music but can't hear the lyrics - so are unable to understand the whole story. It's a barrier, but something I'm trying to help the industry overcome.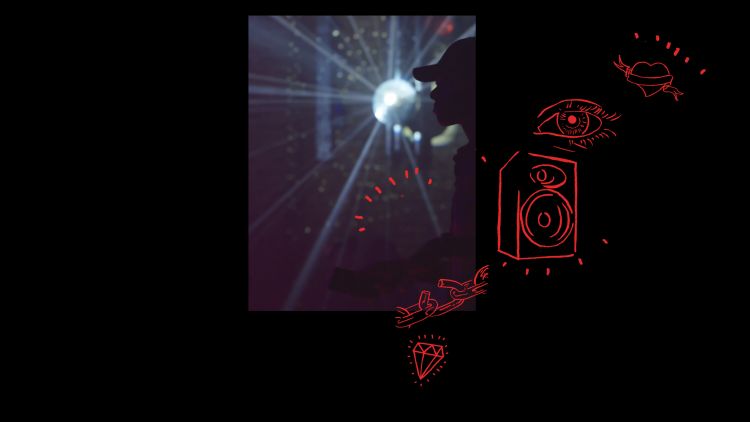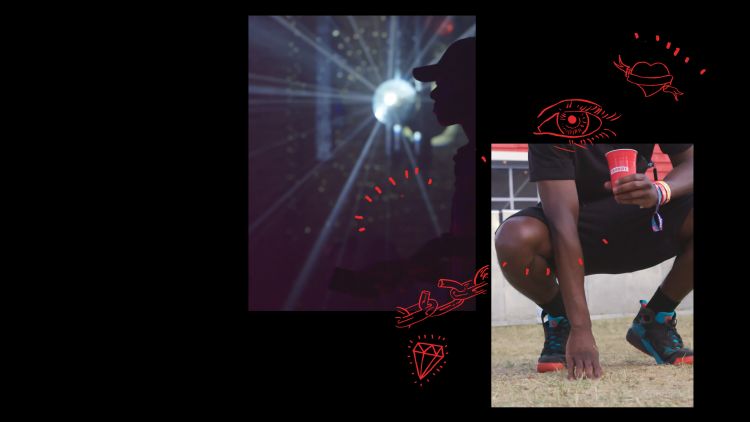 "FOR MOST ARTISTS THE SOUND CHECK BEFORE A GIG IS IMPORTANT, BUT FOR ME, IT's CRUCIAL."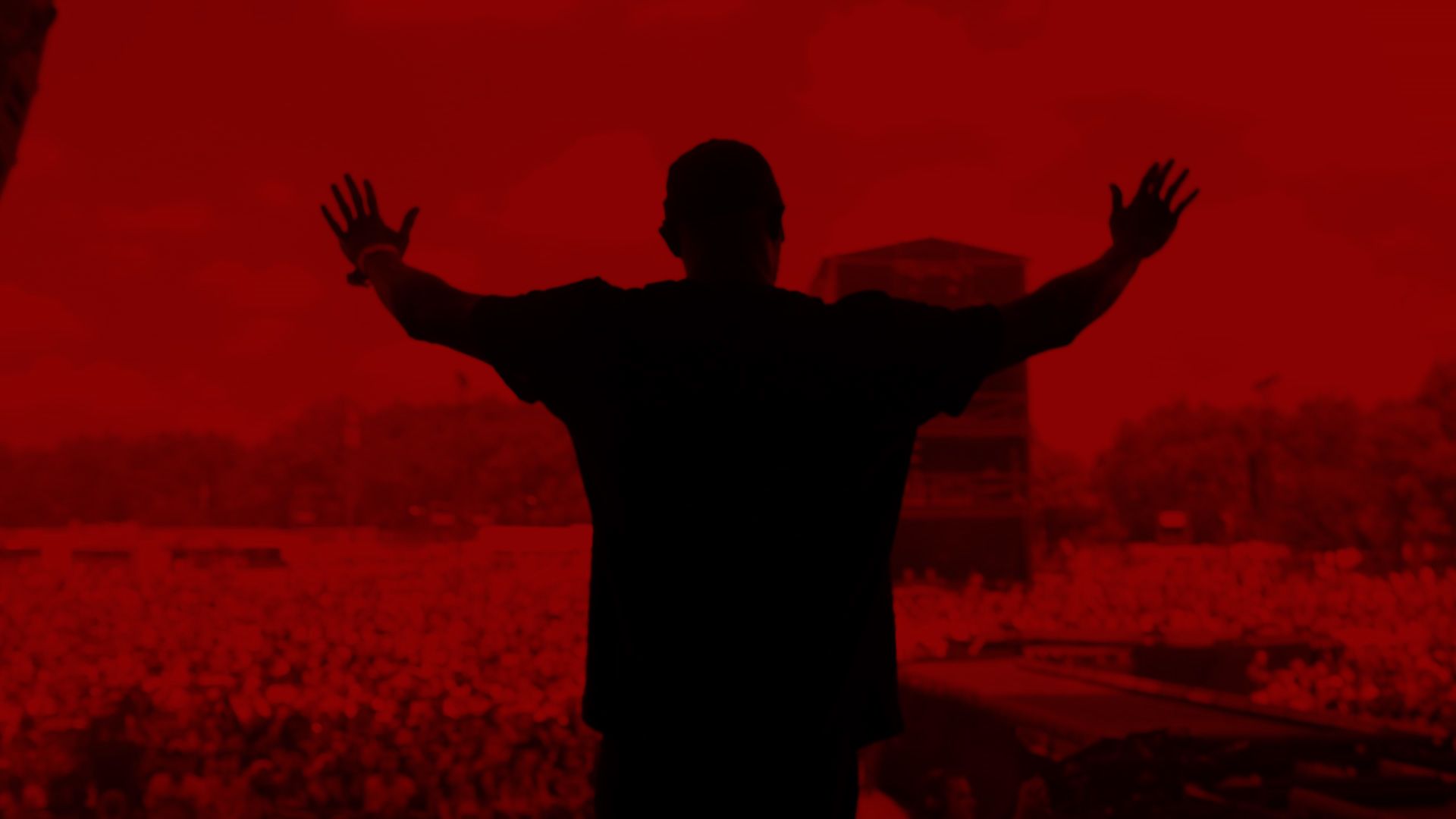 My disability provides some unique challenges when it comes to making and performing music. For most artists the sound check before a gig is important, but for me, it's crucial. A hearing artist can hear all the words on a backing track, but I can't. When I arrive for a sound check I have to get the sound levels just right so I'm comfortable that I can feel the beat. 
Another challenge when it comes to performing sign song is the fact that hip-hop lyrics tend to contain a lot of slang. For example, how do you go about signing a word like 'swag' to an audience?! I'll always try to use a sign from the deaf community, but if there's a word that doesn't have a sign yet, then I'll just make one up. That's what I did for Man's Not Hot when I performed on stage with Big Shaq at Wireless this year.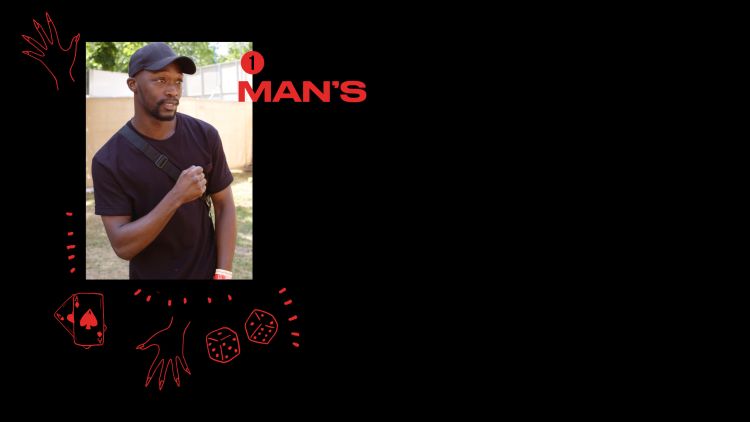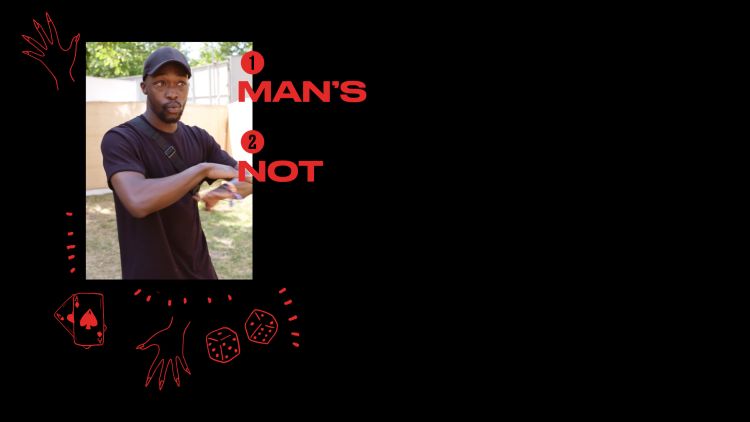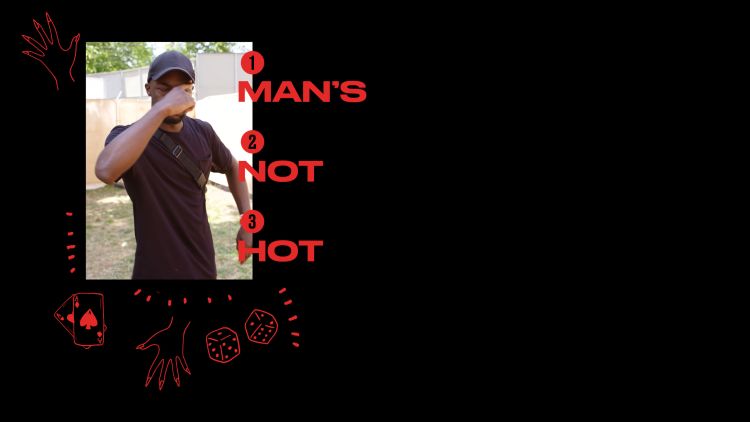 "MUSIC SHOULD BE FOR EVERYONE, DEAF, HEARING AND BLIND."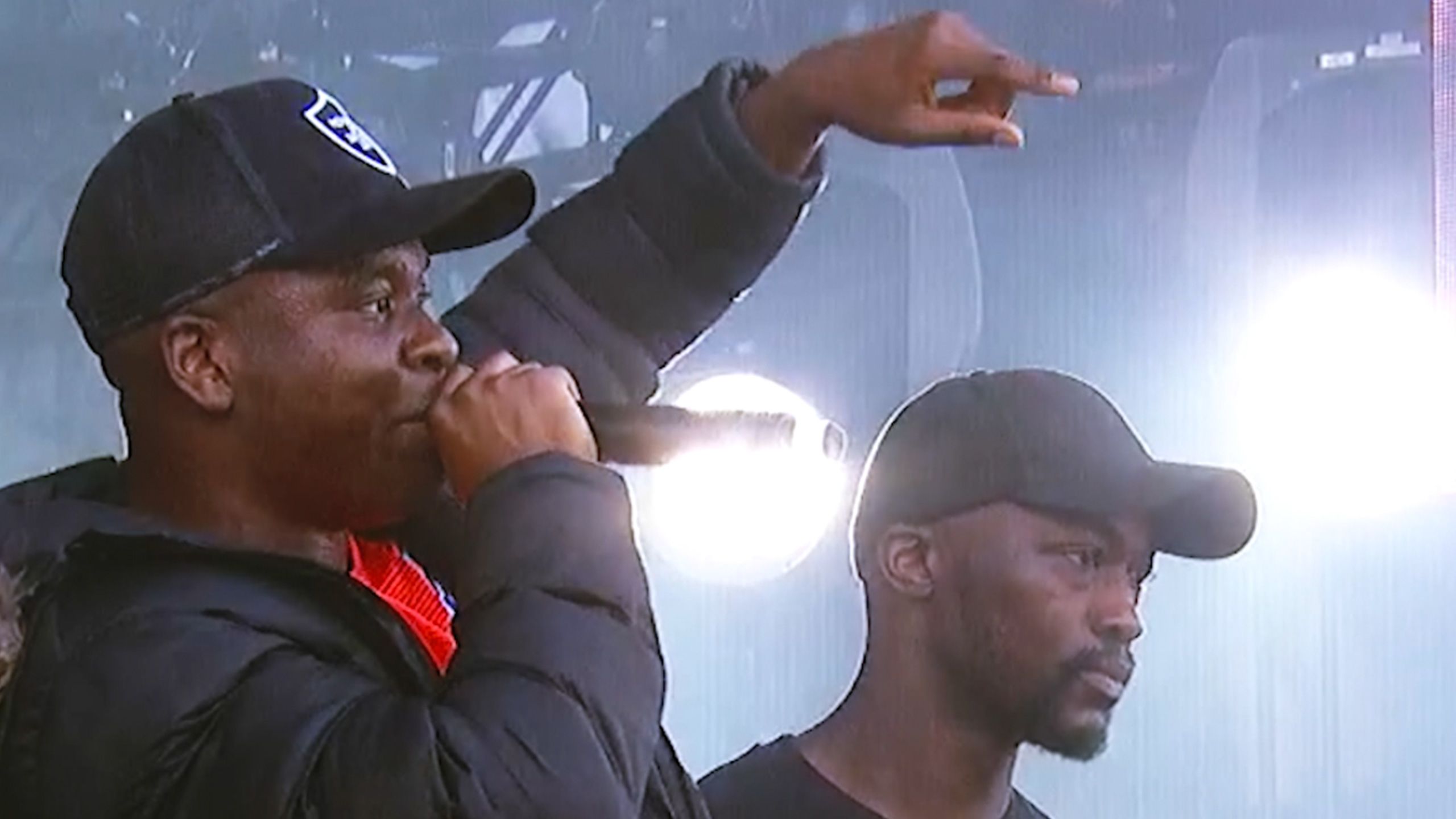 There are still problems with making music inclusive. When a deaf person buys a ticket to watch an artist perform on stage, they're going because they want to enjoy themselves, but the problem is there are no subtitles, plus there's no interpreter stood next to the artist. We have to fight to make live music fully accessible for deaf and hard of hearing people - there are nine million of us in the UK alone.
Don't get me wrong, there's still a lot of work to do, but no matter what, I will carry on making music and performing. I want to show the world that deaf people can make music, and I'm going to continue making my beats and performing on stage until I reach that goal.
Music should be for everyone, deaf, hearing and blind. Thankfully, more and more music events are making the effort to provide access to sign song performers. This is what happened at Wireless, with LADbible and Smirnoff working together to have every mainstage act accompanied by sign-language interpreters.